Stosowana temperatura barw będzie miała wpływ nie tylko na wygląd miejsca pracy czy innej przestrzeni, ale także na atmosferę tego miejsca.
Dlatego oferujemy wierne odtworzenia światła dziennego od atmosfery płonącej świecy do blasku błękitnego nieba. Poprzez jakość edytowania kolorów, która gwarantuje doskonałe wrażenia wizualne, praca na wystawie wygląda tak oryginalnie, jak to tylko możliwe w przypadku użycia oświetlenia. 
Nasze oprawy nie generują światła podczerwonego i UV, są idealne do ochrony i konserwacji dzieł sztuki i cennych przedmiotów.  Nasze oświetlenie uwydatniające oferuje możliwość regulowania wiązki światła w zakresie od najwęższego do najszerszego kąta.
Współgranie światła i cienia tworzy uderzające, przyciągające wzrok efekty, niezależnie od tego, czy jest to mały obiekt, rzeźba czy duża przestrzeń.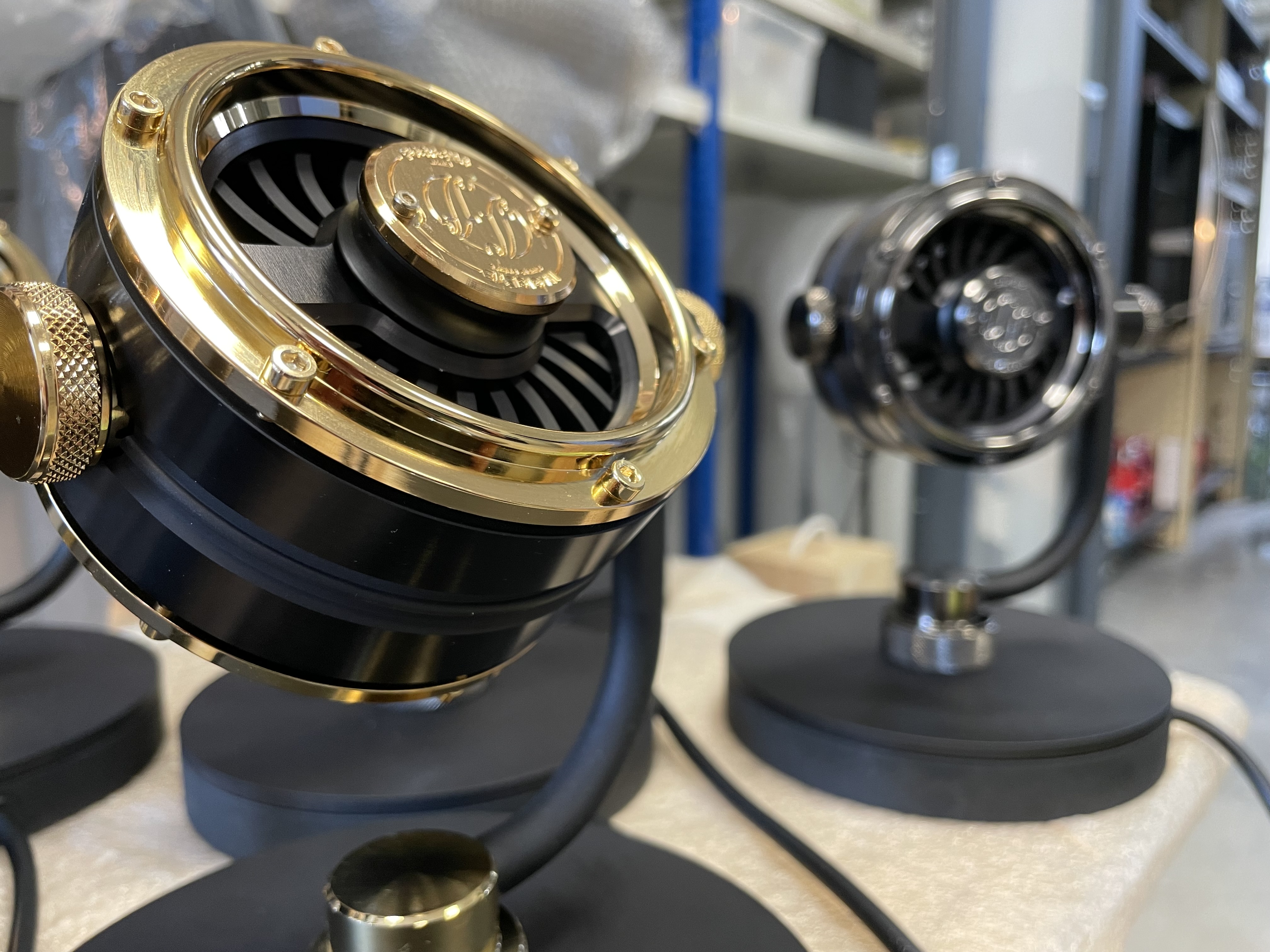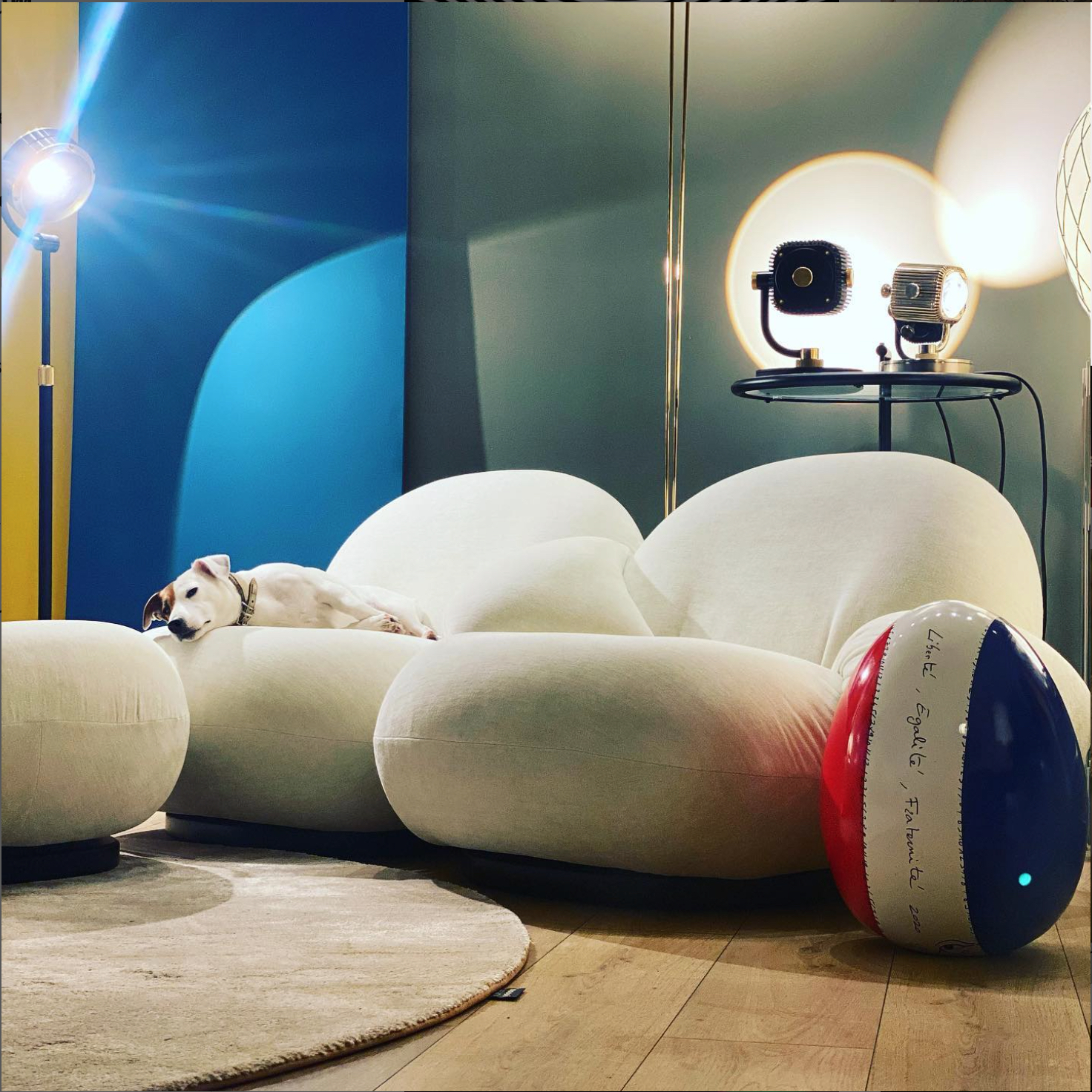 Słońce, a raczej światło, ma istotny wpływ na naszą równowagę, samopoczucie i nastrój. Zachęca ono do kreatywności i stymuluje wewnętrzny zegar.  
Mówimy o migotaniu źródła światła od częstotliwości poniżej 80Hz. Człowiek widzi to migotanie gołym okiem, często wywołuje ono również bóle głowy, zmęczenie i problemy z koncentracją. Nasze oprawy pracują z częstotliwością 3000 Hz w całym zakresie przyciemniania, dzięki czemu gwarantują optymalną koncentrację. 
Intuicyjne sterowanie możliwe jest przez Bluetooth MESH za pomocą telefonu z naszej aplikacji dostępnej w AppStore, Android lub w Twoim systemie automatyki domowej. Nasza aplikacja posiada bardzo precyzyjną regulację przyciemniania, temperatury barw, odcienia i nasycenia.
Wszystkie etapy produkcji są wykonywane w naszym warsztacie na południe od Paryża.   Wykonanie oprawy może wymagać nawet do 42 godzin pracy ręcznej.
Kontrolujemy cały proces produkcji aż do wykończenia. 
Używamy najszlachetniejszych materiałów, takich jak platyna, tytan, stal nierdzewna, aluminium, miedź i mosiądz. Nasze czesci optyczne sa obrabiane i polerowane z wielowarstwowymi zabiegami antyrefleksyjnymi i połączone są z kompleksowym systemem ciemni, reflektorów i dyfuzorów.
Obróbka mechaniczna daje wiele możliwości rzeźbienia materiału z wielką precyzją. Każdy wyrób jest skrupulatnie dopasowywany i numerowany.
Wykończenia: polerowanie, satynowanie i śrutowanie.
Obróbka aeronautyczna o bardzo wysokiej twardości: OAS – Utlenianie anodowe siarkowe, OR24K, srebro, nikiel, pallad, ruten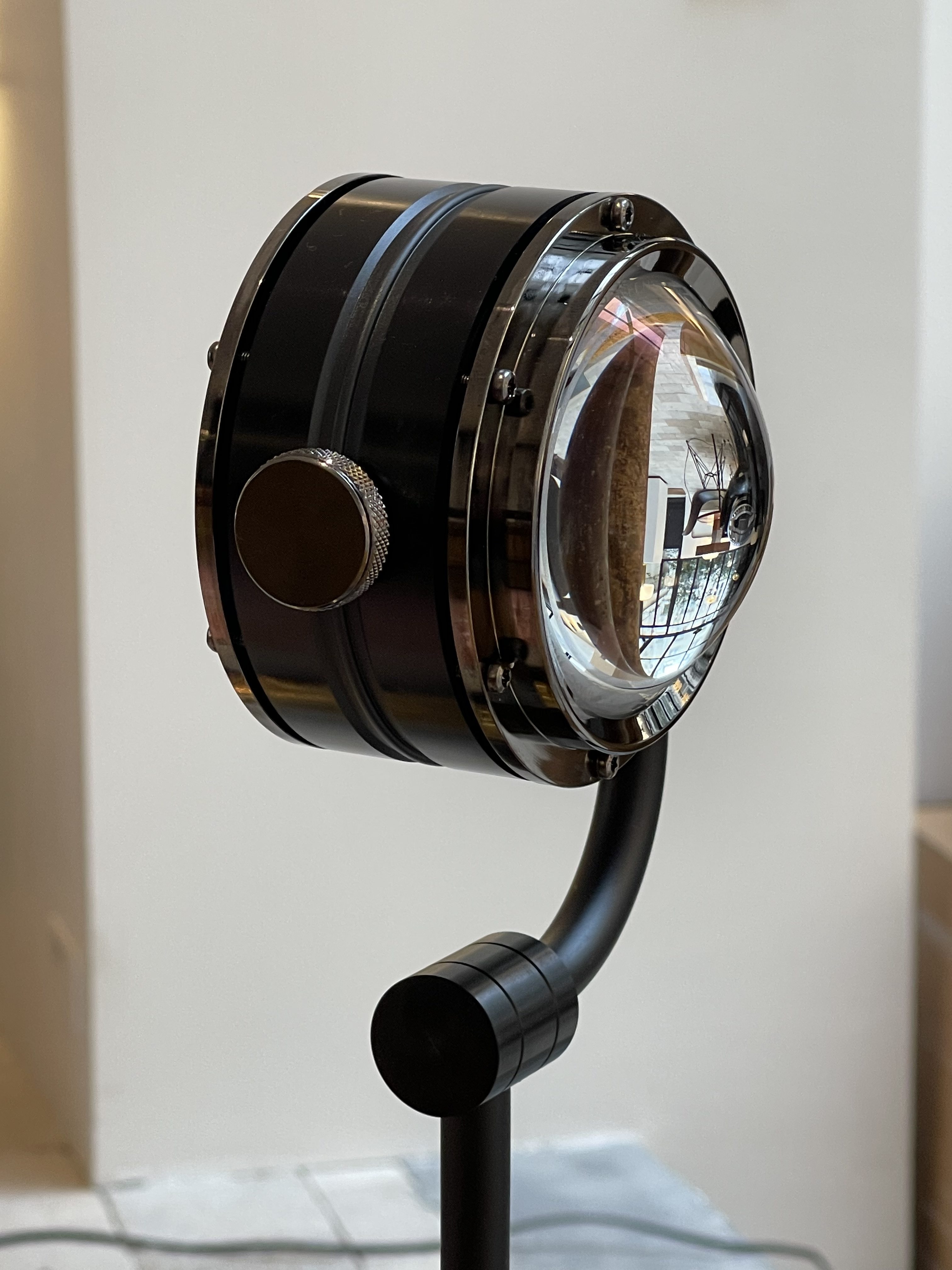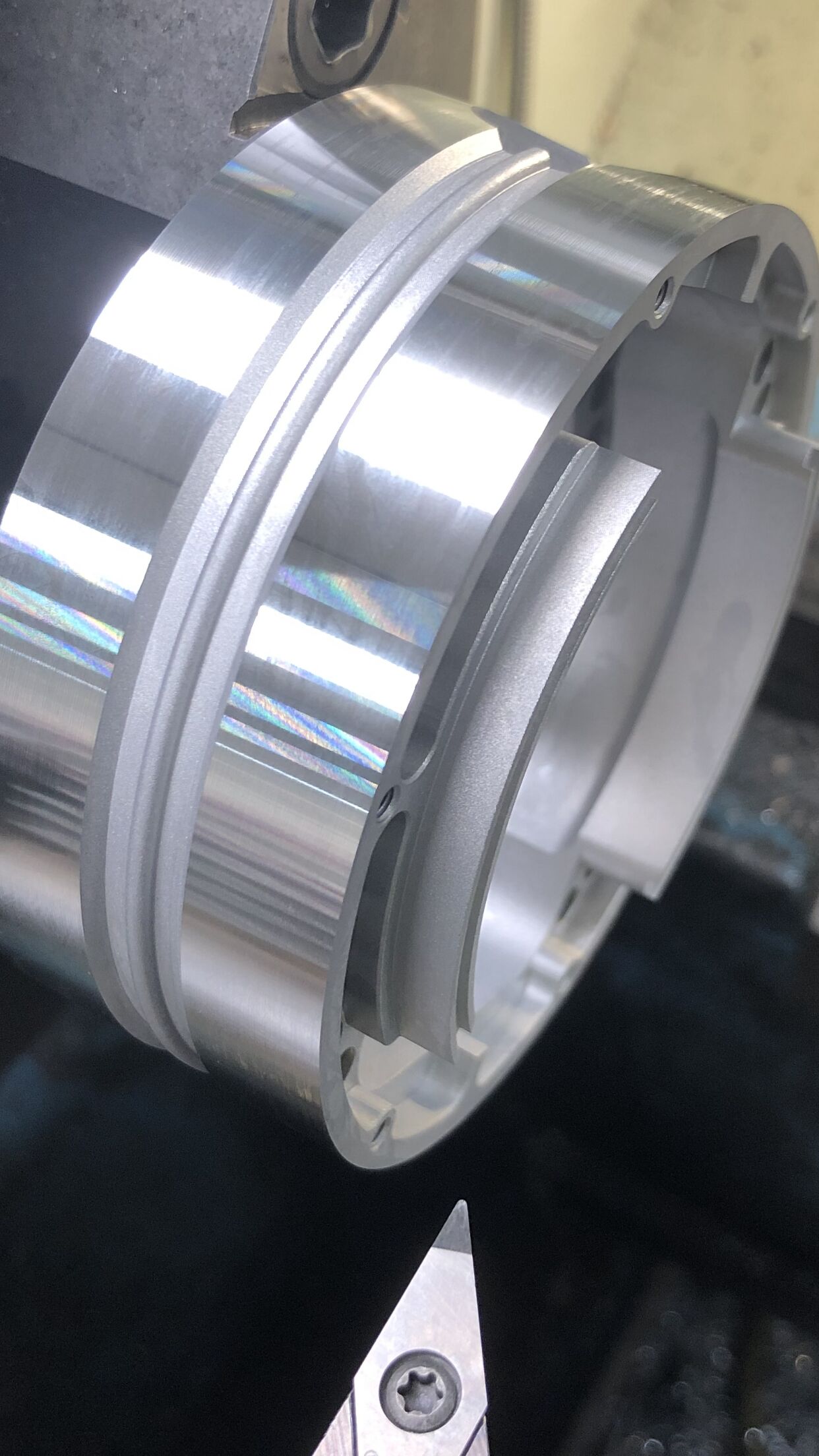 Nie sprzedajemy jeszcze diamentów, ale,
Na korpusie MagicEye, który w całości jest obrabiany z materiału z wielką precyzją, mamy podwójne wykończenie:
efekt polerowania lustra/winylu wykonany za pomocą narzędzia wyposażonego w końcówkę diamentową.
Wnętrze, którego nie widać, to bardzo sprytny system zarządzania termicznego. Dioda LED jest znacznie bardziej wydajna niż inne źródła światła, ale nie przetwarza całej energii na światło.
Wosk o wysokiej czystości
Z przyjemnością ogłaszam, że świeca znalazła swoje miejsce we wszechświecie Fosfens.
Udało nam się okiełznać jej wcześniej nieokiełznany płomień.
Rezultat jest innowacyjny, oryginalny i autentyczny.
Prawdziwe zaproszenie do dobrego samopoczucia.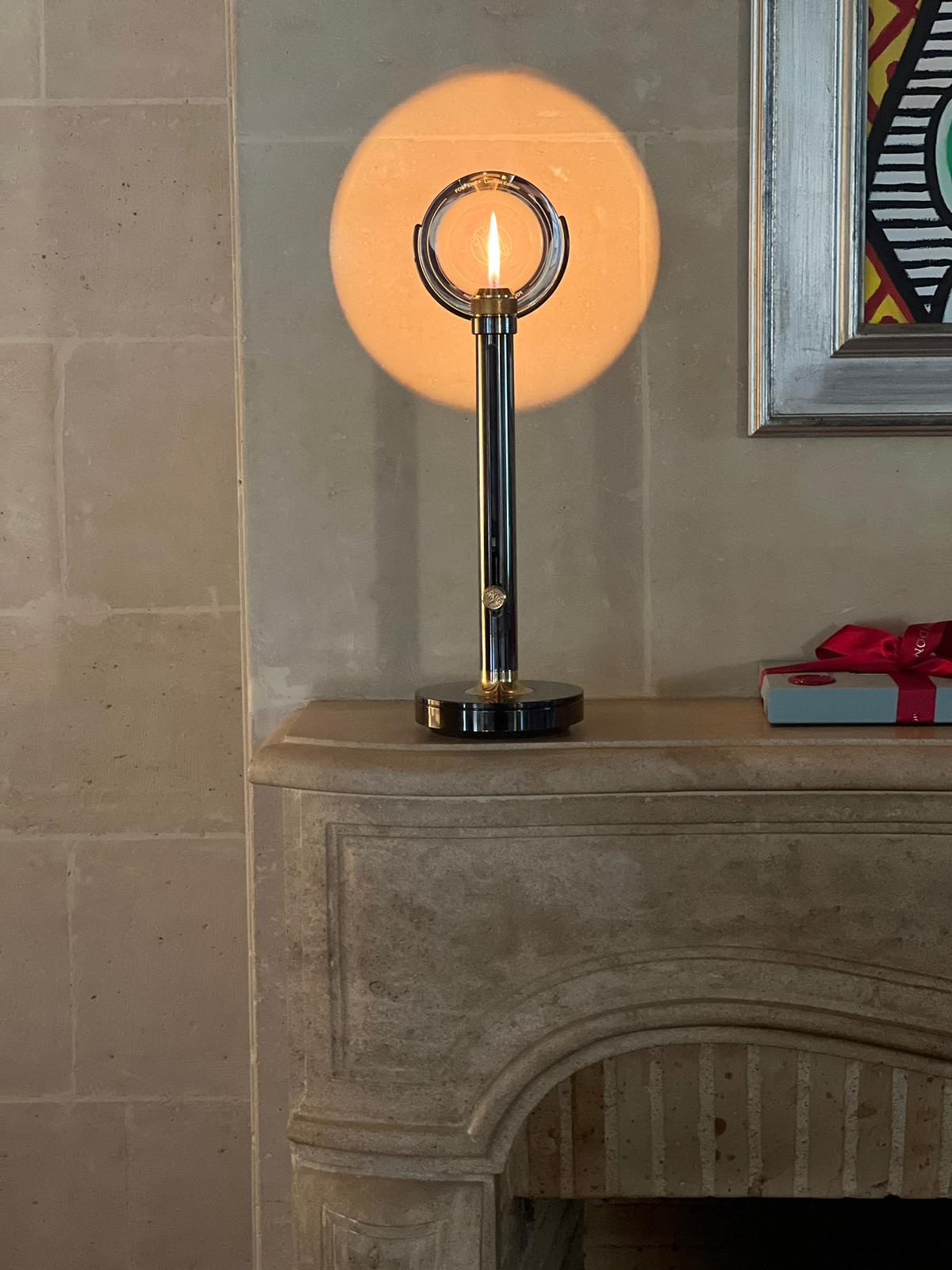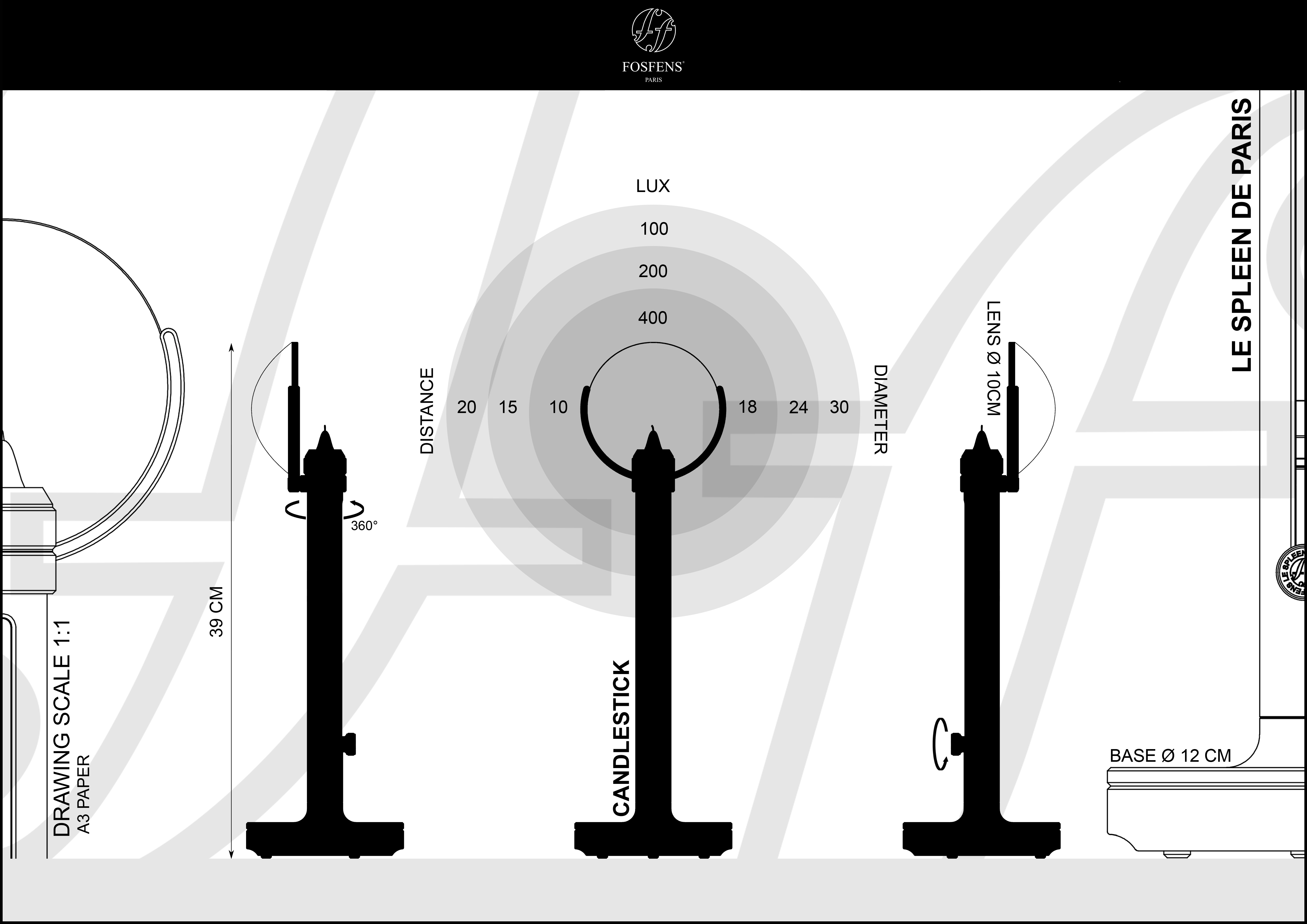 Świecznik na podstawie – 1850°K – Angle 60° – H 390mm x Ø118 – Weight 3kg
Recommanded candle : TRUDON, Bougie de la Madeleine Ø22mm H 200mm – Milled base
Burn time : 7 hours
Number of candles in the case: One box of 6 and one in the product
True Flamme Quality – Royal manufacture House of Trudon, since 1643 – Genuine and responsible beeswax – Made in Normandy, France
Manufacturing Process with CNC 5 axes – Nobles Materials : Platinium – Titanium – Inox – Aluminium – Copper – Brass / Handcraft Finishes : Brushed- Polished – Blasted / Aeronautic Treatments : Gold – Silver – Palladium- Ruthenium – Nickel
Custom Aspheric Glass Lens Ø101mm – Borosilicate Substrate – Plano-Convex – Surface quality 10-5 based on MIL-PRF-13830B – Bevel (Face width @45 degrees) < 0.25mm – Irregularity (P-V) @632.8nm λ/10 – Index of Refraction nd1.517 – Transmission range 0.4μm – Multi-Layers Coating – Ravg ≤0.4% @425– 675nm – Typical Energy Density Limit 5 J/cm2 @ 532nm, 10ns
RoHS Compliant
1500LM 16W 2700°K (Options : 2200°K – 3000°K – 3500°K – 4000°K) – 120-230-277 Volts AC 50/60Hz – Angle : 75° – Bluetooth MESH (option DALI) – Free software on the AppStore – Flicker No effect per IEEE1789 – Superior Deep dimming ≥ 3,000 Hz
True Quality of Light – Corrected Cold Phosphor Technology – Uniform Light – IES TM30 Color Metrics: GAI88 109 – CRI98 – R9 95 – Rf 96 – Rg103 – Initial Color Consistency ≤ 1×2 Macadam ellipses (1×2 SDCM) – Color Maintenance Consistency maintained < 0.003 Δ u'v' @ 50,000 hours – Light Engine Warranty 7 years or 50K hours on mortality B0, color & lumen maintenance
Manufacturing Process with CNC 5 axis – Nobles Materials : Platinum – Titanium – Stainless Steel – Aluminum – Copper – Brass / Handcraft Finishes : Brushed – Polished – Blasted / Aeronautic Treatments : SAO – Gold – Silver – Palladium – Ruthenium – Nickel
Custom Aspheric Glass Lens – Borosilicate Substrate / Plano-Convex – Surface quality 10-5 based on MIL-PRF-13830B – Bevel (Face width @45 degrees) < 0.25mm / Irregularity (P-V) @ 632.8nm λ/10 / Index of Refraction nd1.517 – Transmission range 0.4μm / Multi-Layers Coating – Ravg ≤0.4% @425-675nm / Typical Energy Density Limit 5 J/cm2 @ 532nm, 10ns
Diagnostic sensors and auto correction – Electrical & Temperature Protection – Data Retrieval Possibilities, instantaneous and cumulative – Secure – AES-128 Encryption – Powerful ARM Cortex M0 32-bit 48Mhz processor
RoHS Compliant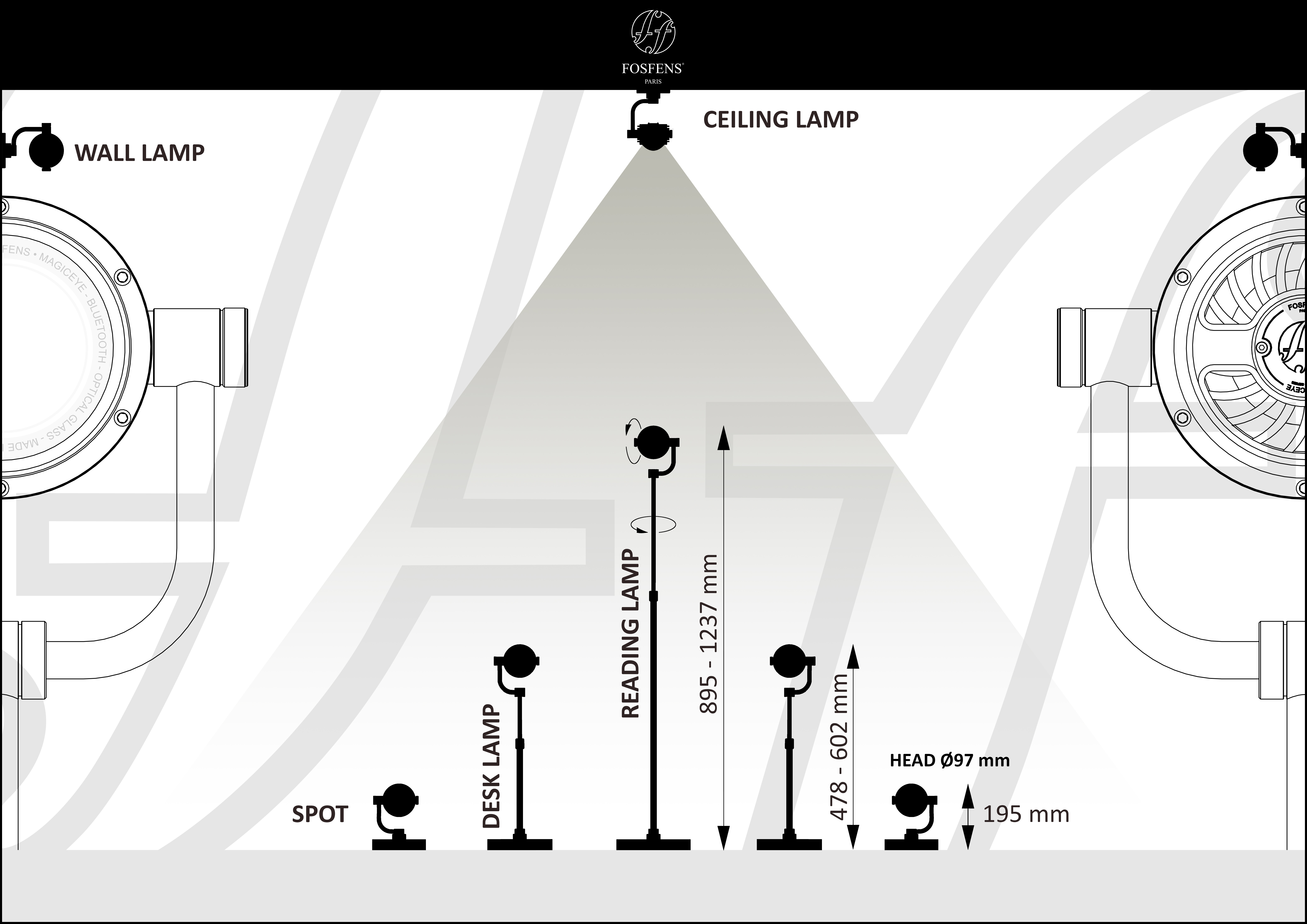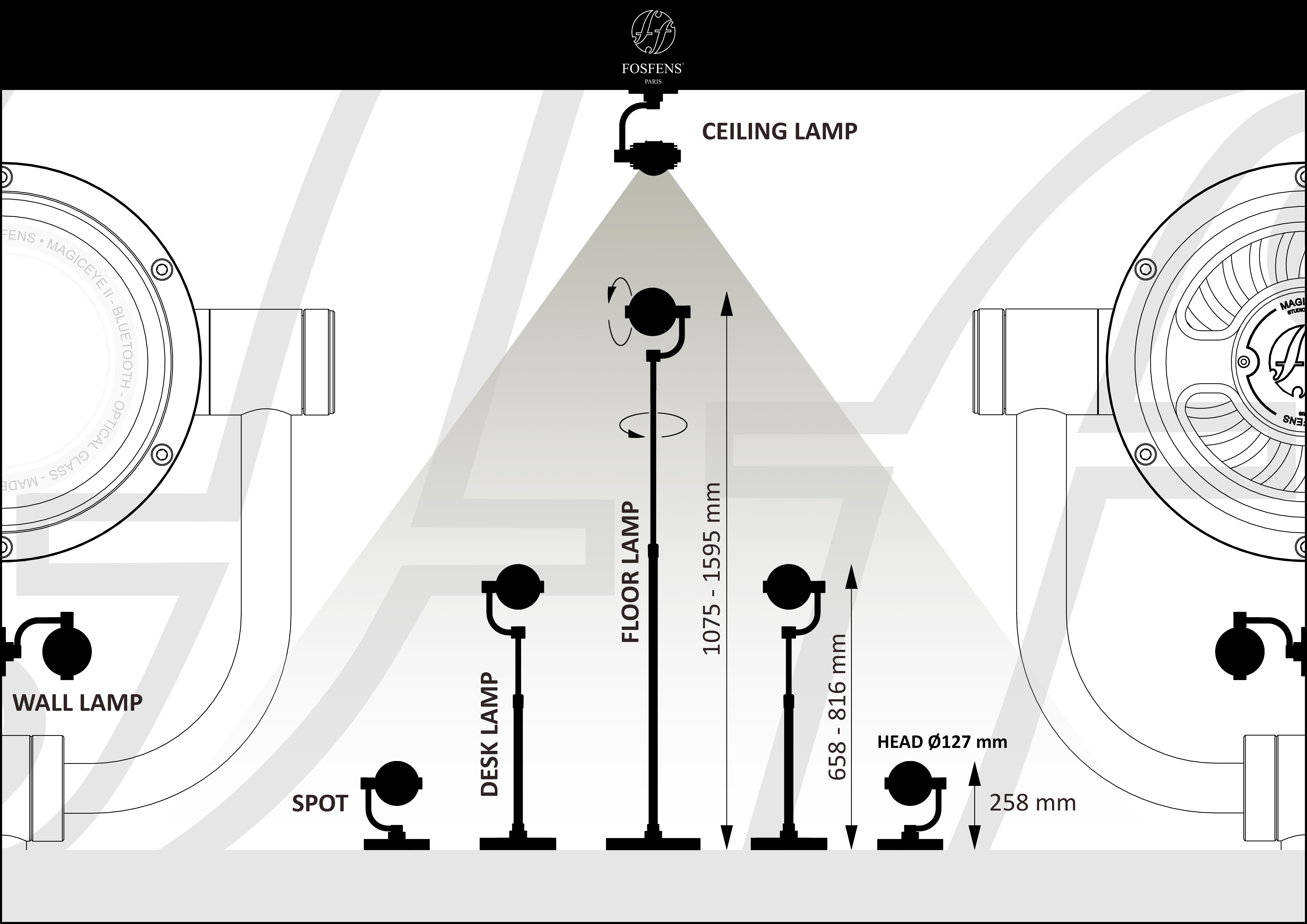 2000LM 22W 2700°K (Options : 2200°K – 3000°K – 3500°K – 4000°K) 120-230-277 Volts AC 50/60Hz – Angle : 75° – Bluetooth MESH (options: DALI) – Free software on the AppStore – Flicker No effect per IEEE1789 – Superior Deep dimming ≥ 3,000 Hz
True Quality of Light – Corrected Cold Phosphor Technology – Uniform Light – IES TM30 Color Metrics: GAI88 109 – CRI98 – R9 95 – Rf 96 – Rg103 – Initial Color Consistency ≤ 1×2 Macadam ellipses (1×2 SDCM) Color Maintenance Consistency maintained < 0.003 Δ u'v' @ 50,000 hours – Light Engine Warranty 7 years or 50K hours on mortality B0, color & lumen maintenance
Manufacturing Process with CNC 5 axis / Nobles Materials : Platinum – Titanium – Stainless Steel – Aluminum – Copper – Brass / Handcraft Finishes : Brushed – Polished – Blasted / Aeronautic Treatments : SAO – Gold – Silver – Palladium – Ruthenium – Nickel
Custom Aspheric Glass Lens – Borosilicate Substrate – Plano-Convex – Surface quality 10-5 based on MIL-PRF-13830B – Bevel (Face width @45 degrees) < 0.25mm – Irregularity (P-V) @ 632.8nm λ/10 – Index of Refraction nd1.517 – Transmission range 0.4μm – Multi-Layers Coating – Ravg ≤0.4% @425-675nm – Typical Energy Density Limit 5 J/cm2 @ 532nm, 10ns
Diagnostic sensors and auto correction – Electrical & Temperature Protection – Data Retrieval Possibilities, instantaneous and cumulative – Secure – AES-128 Encryption – Powerful ARM Cortex M0 32-bit 48Mhz processor
RoHS Compliant
3000LM 35W 2700°K (Options : 2200°K – 3000°K – 3500°K – 4000°K) / 120-230-277 Volts AC 50/60Hz – Angle: 150° – Bluetooth MESH (option: DALI) – Free software on the AppStore – Flicker No effect per IEEE1789 – Superior Deep dimming ≥ 3,000 Hz
True Quality of Light – Corrected Cold Phosphor Technology – Uniform Light – IES TM30 Color Metrics: GAI88 109 – CRI98 – R9 95 – Rf 96 – Rg103 – Initial Color Consistency ≤ 1×2 Macadam ellipses (1×2 SDCM) – Color Maintenance Consistency maintained < 0.003 Δ u'v' @ 50,000 hours – Light Engine Warranty 7 years or 50K hours on mortality B0, color & lumen maintenance
Manufacturing Process with CNC 5 axis / Nobles Materials : Platinum – Titanium – Stainless Steel – Aluminum – Copper – Brass / Handcraft Finishes : Brushed – Polished – Blasted / Aeronautic Treatments : SAO – Gold – Silver – Palladium – Ruthenium – Nickel 
Custom Aspheric Glass Lens – Borosilicate Substrate / Plano-Convex – Surface quality 10-5 based on MIL-PRF-13830B / Bevel (Face width @45 degrees) < 0.25mm / Irregularity (P-V) @ 632.8nm λ/10 – Index of Refraction nd1.517 – Transmission range 0.4μm – Multi-Layers Coating – Ravg ≤0.4% @425-675nm / Typical Energy Density Limit 5 J/cm2 @ 532nm, 10ns
Diagnostic sensors and auto correction – Electrical & Temperature Protection – Data Retrieval Possibilities, instantaneous and cumulative / Secure – AES-128 Encryption – Powerful ARM Cortex M0 32-bit 48Mhz processor
RoHS Compliant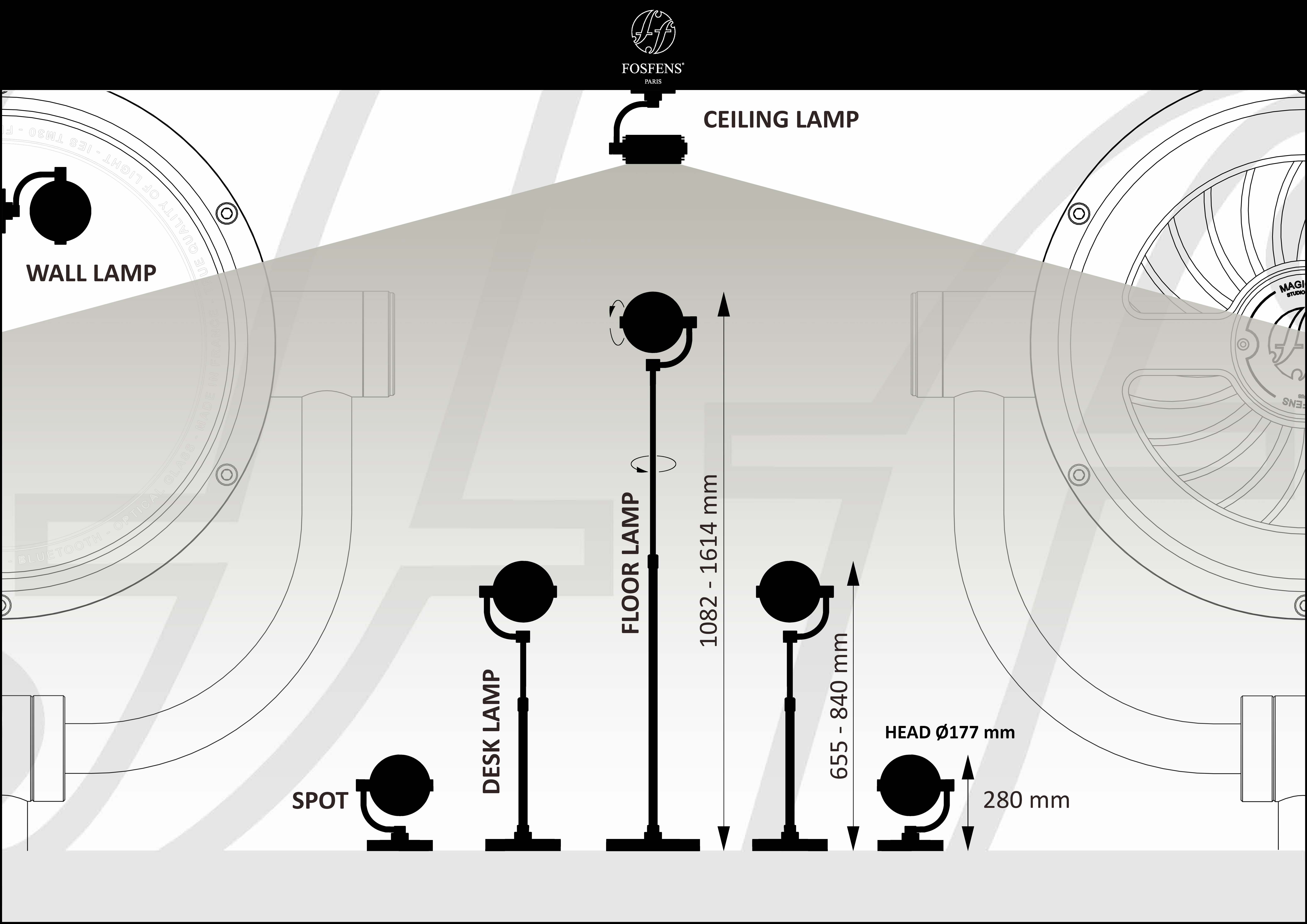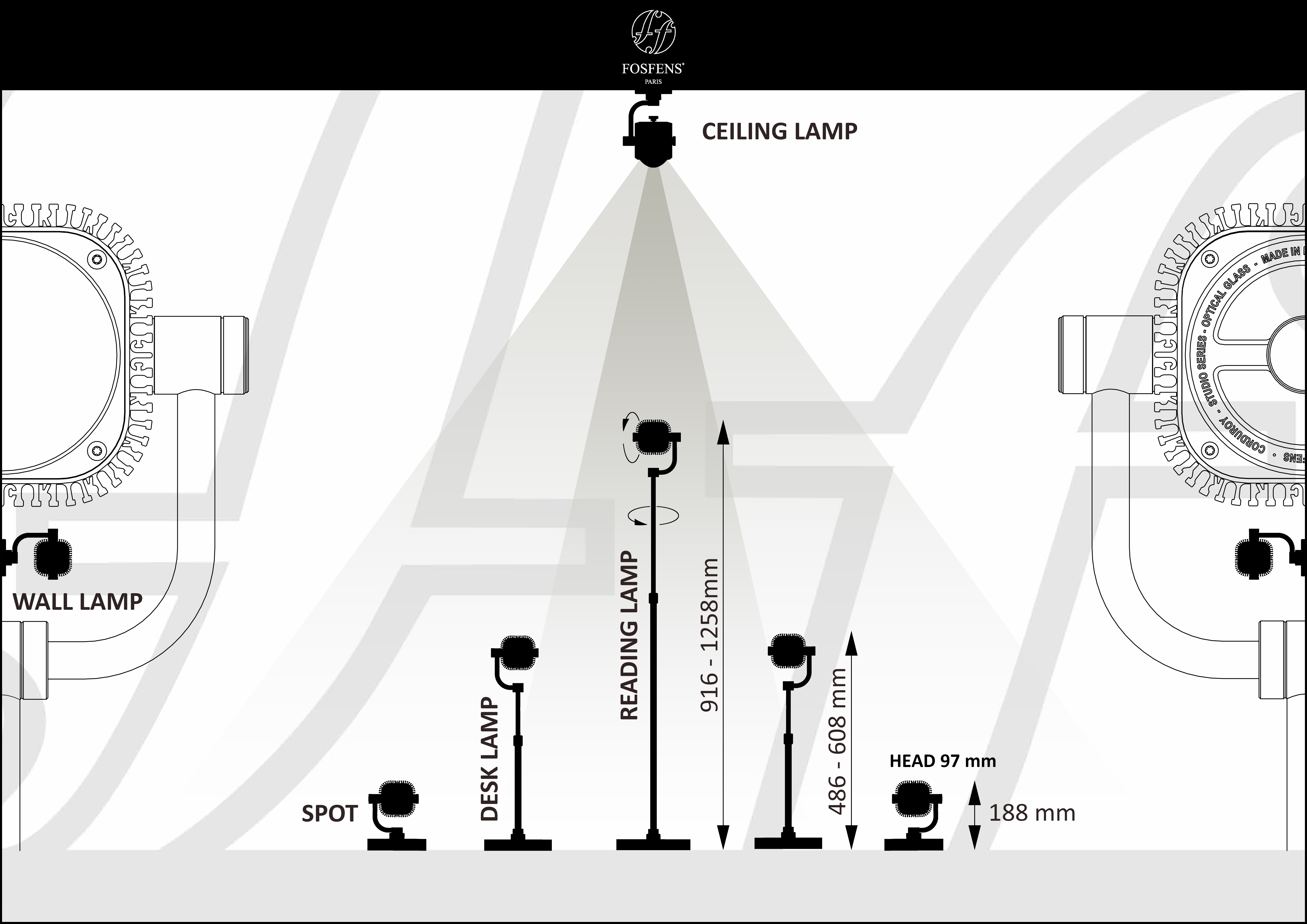 1770LM 19.5W 2700°K (Options : 2200°K – 3000°K – 3500°K – 4000°K) 120-230-277 Volts AC 50/60Hz – Precise adjustment of the light beam: Zoom X3 between 25° and 75° (Option Zoom X6 : 12.5° to 75°) – Bluetooth MESH (option: DALI) – Free software on the AppStore – Flicker No effect per IEEE1789 – Superior Deep dimming ≥ 3,000 Hz
True Quality of Light – Corrected Cold Phosphor Technology – Uniform Light – IES TM30 Color Metrics: GAI88 109 – CRI98 – R9 95 – Rf 96 – Rg103 / Initial Color Consistency ≤ 1×2 Macadam ellipses (1×2 SDCM) – Color Maintenance Consistency maintained < 0.003 Δ u'v' @ 50,000 hours – Light Engine Warranty 7 years or 50K hours on mortality B0, color & lumen maintenance
Manufacturing Process with CNC 5 axis / Nobles Materials : Platinum – Titanium – Stainless Steel – Aluminum – Copper – Brass / Handcraft Finishes : Brushed – Polished – Blasted / Aeronautic Treatments : SAO – Gold – Silver – Palladium – Ruthenium – Nickel
Custom Aspheric Glass Lens – Borosilicate Substrate / Plano-Convex – Surface quality 10-5 based on MIL-PRF-13830B / Bevel (Face width @45 degrees) < 0.25mm – Irregularity (P-V) @ 632.8nm λ/10 – Index of Refraction nd1.517 – Transmission range 0.4μm – Multi-Layers Coating – Ravg ≤0.4% @425-675nm – Typical Energy Density Limit 5 J/cm2 @ 532nm, 10ns
Diagnostic sensors and auto correction – Electrical & Temperature Protection – Data Retrieval Possibilities, instantaneous and cumulative Secure – AES-128 Encryption – Powerful ARM Cortex M0 32-bit 48Mhz processor
RoHS Compliant
2250LM 25.3W 2700°K (Options : 2200°K – 3000°K – 3500°K – 4000°K) 120-230-277 Volts AC 50/60Hz – Precise adjustment of the light beam: Zoom X5 between 15° and 75° (Option Zoom X10 : 7.5° to 75°) – Bluetooth MESH (option: DALI) – Free software on the AppStore – Flicker No effect per IEEE1789 – Superior Deep dimming ≥ 3,000 Hz
True Quality of Light – Corrected Cold Phosphor Technology – Uniform Light – IES TM30 Color Metrics: GAI88 109 – CRI98 – R9 95 – Rf 96 – Rg103 / Initial Color Consistency ≤ 1×2 Macadam ellipses (1×2 SDCM) – Color Maintenance Consistency maintained < 0.003 Δ u'v' @ 50,000 hours – Light Engine Warranty 7 years or 50K hours on mortality B0, color & lumen maintenance
Manufacturing Process with CNC 5 axis / Nobles Materials : Platinum – Titanium – Stainless Steel – Aluminum – Copper – Brass / Handcraft Finishes : Brushed – Polished – Blasted / Aeronautic Treatments : SAO – Gold – Silver – Palladium – Ruthenium – Nickel
Custom Aspheric Glass Lens – Borosilicate Substrate / Plano-Convex – Surface quality 10-5 based on MIL-PRF-13830B / Bevel (Face width @45 degrees) < 0.25mm – Irregularity (P-V) @ 632.8nm λ/10 – Index of Refraction nd1.517 – Transmission range 0.4μm – Multi-Layers Coating – Ravg ≤0.4% @425-675nm – Typical Energy Density Limit 5 J/cm2 @ 532nm, 10ns
Diagnostic sensors and auto correction – Electrical & Temperature Protection – Data Retrieval Possibilities, instantaneous and cumulative Secure – AES-128 Encryption – Powerful ARM Cortex M0 32-bit 48Mhz processor
RoHS Compliant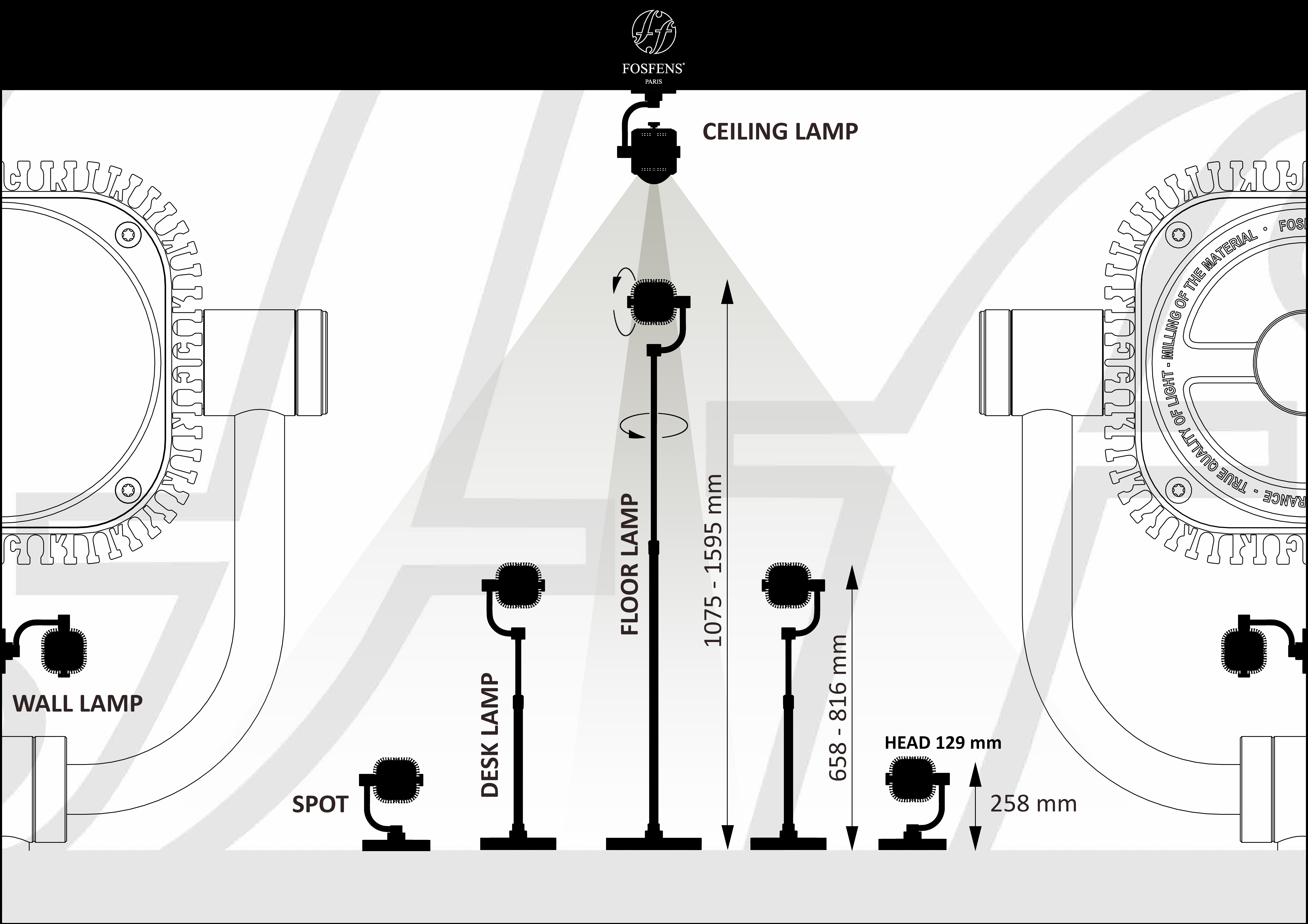 " Aby uzyskać więcej informacji, przyjdź i spotkaj się z nami w naszych sklepach w Paryżu. "